Ipe or Brazilian Walnut is sometimes referred to as "Ironwood" or "Lapacho" wood; it is an absolutely beautiful and relatively common wood used on outdoor decks within the Maryland and Washington DC area.
The color of ipe decking can vary from reddish-brown to a more yellowish olive-brown. Normally dark brown or black strips will shine through in the grain giving the wood a very warm and rich-color blend. Some of the most stunning decks ever created have been crafted with this beautiful South American hardwood.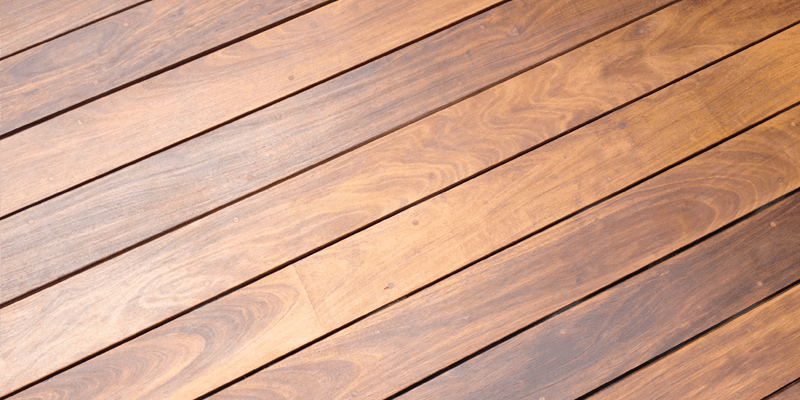 Ipe is very dense with a crushing strength of 13,600 lbs per square inch and a Janka hardness of 3,510 lbf. This incredible hardness provides good wear and durability for outdoor flooring however this same quality makes it a higher maintenance material. Cleaning and staining are generally required annually for most uncovered ipe decks.
Maintaining wood like Ipe and other hardwoods should not be left to amateurs. A very specific process within a very narrow window of weather conditions must be achieved for the proper finish when maintaining outdoor ipe decking. This wood can be very fussy, we know from experience!
There are very few products that are proven to work well with this wood. Penetrating oils with the correct amount of transparent oxide pigments is the only way to maintain a beautiful clear natural look with ipe. The pigmented oils refract the sun's UV light and protect the wood from the Bleaching or Graying out effect. Most good quality stains of this nature have an anti-fungal component added to fight off algae and Fungus. The most common product used in our area is Penofin hardwood wiping stain. This product will darken the wood a bit but will keep the wood looking beautiful for longer than with a clear sealer or no treatment at all. Unfortunately, the maintenance of outdoor ipe decking is generally annual in our region and intensity of sunlight exposure.
WE RESTORE DECKS is proud to be knowledgeable and proficient with the maintenance of exotic hardwoods like Ipe. We would be honored if you trusted your deck to us!
Call us today for a free estimate in maintaining or re-beautifying your ipe or similar hardwood deck.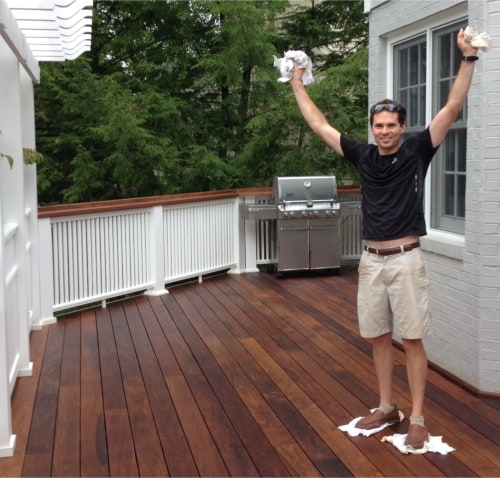 Pressure Washing
Make all of your outdoor surfaces sparkle! Call us to get a free estimate for our professional pressure washing services.
Deck Remodeling
Renew your deck with new decking, railings and trim. Get the look of a new deck at a fraction of the cost.
Deck Repairs
Trust us to take care of your structural repairs, post replacements and other deck-related carpentry needs.
Deck Restoration
Rejuvenate your old deck with our professional
7-
Step Restoration process.
Deck Resurfacing
Resurface your old deck with our professional deck resurfacing process.
Ipe Maintenance
Maintain the quality and appearance of your ipe deck with our professional Ipe Maintenance services.